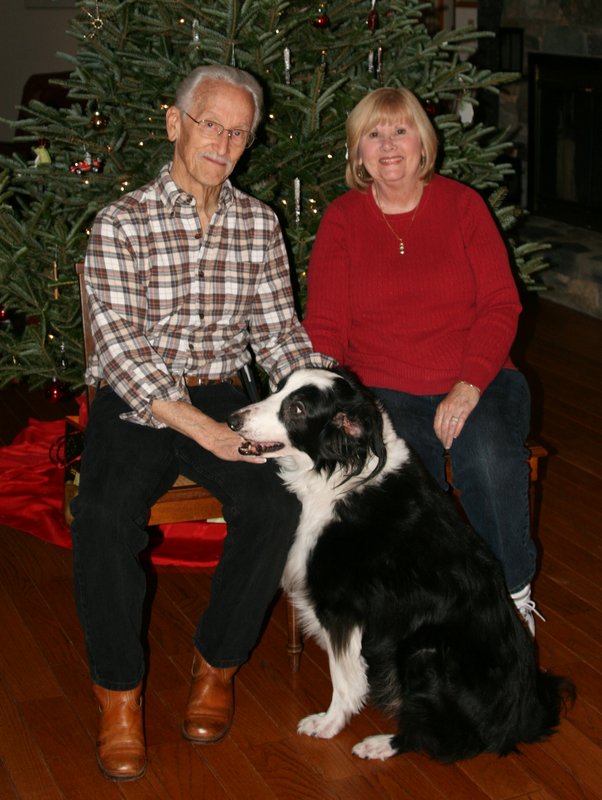 Season's Greetings - 2012

December 21, 2012
Greetings to you from beautiful, western North Carolina! It's been too long since our last "annual" newsletter and a lot has transpired since then. Let's try to catch you all up to date.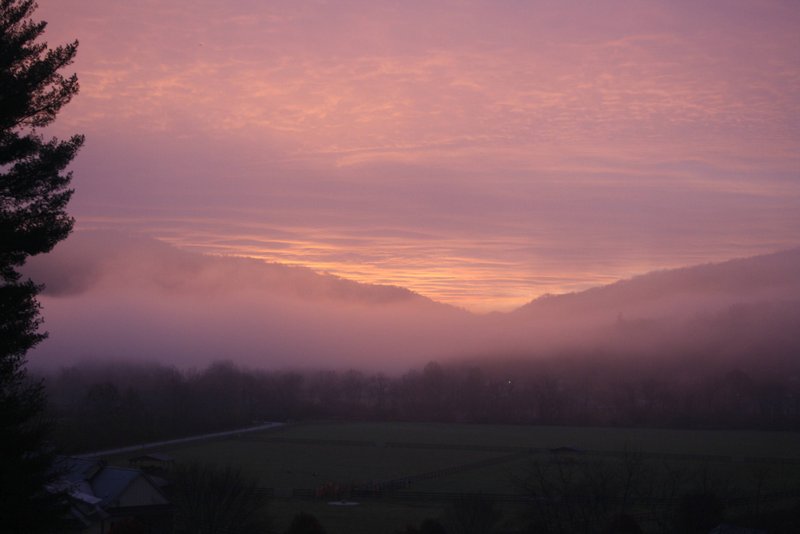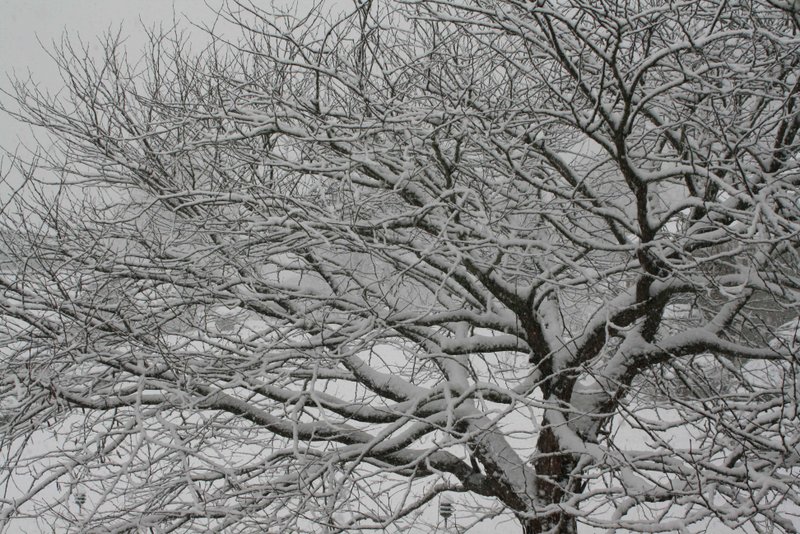 After moving to Brevard, NC on July 1, 2008, we endured 3 brutal winters of cold and snow, even though we had been told endlessly of the mild winters in the area and were assured that the snow rarely lasted on the ground more than a few days. The winter of 2009-2010 presented us with the presence of snow for a 3-month period! The following year had less snow but was colder than the previous winter, setting records for the area. Finally, this year, we enjoyed the mildest winter in recent history of WNC – and no snow!
Our little town continues to grow and become more diverse. Our first microbrewery, Brevard Brewing Company opened in February. They are located in downtown Brevard and feature live music several nights a week. Many of the local groups play there on a semi-regular basis.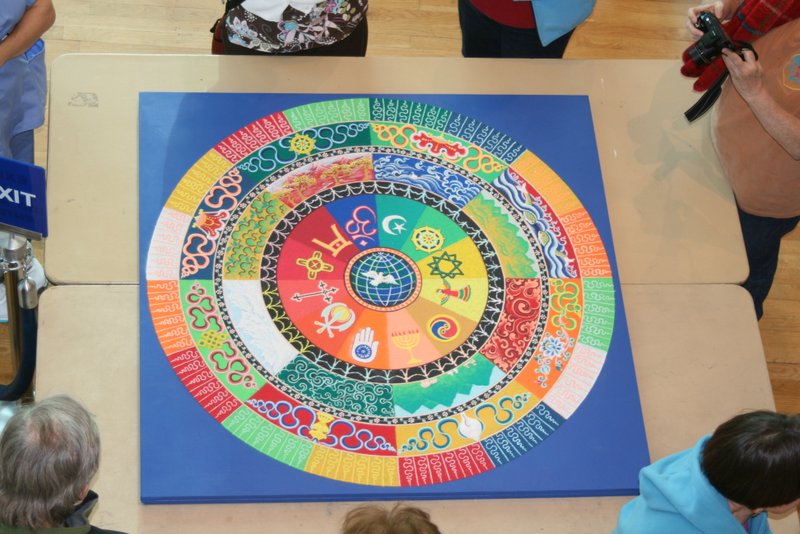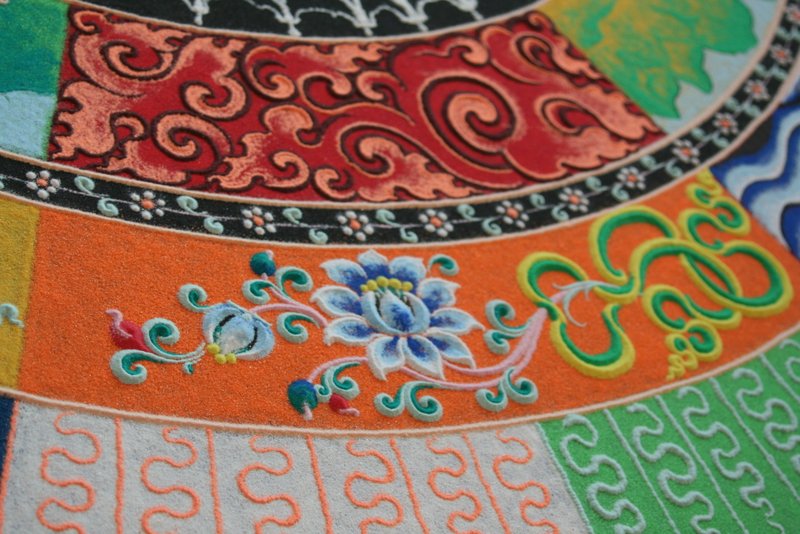 On a more spiritual note, February also hosted the Buddhist Monk ceremony at Brevard College. The monks spent 3 days creating a sand mandala (circle of life) representing all the worlds major religions. The entire 3-foot diameter structure was constructed by hand and, in some areas, one grain at a time. This was a spectacular event and the closing ceremony was moving as well as the chanted their closing prayers and then methodically swept the structure into a pile of multi-colored sand, symbolizing that nothing lasts forever. Small bags of the sand were given to all those asking for one and the remaining amount (very little, actually, was ceremoniously poured into the stream next to the Porter Center. We were so glad we attended - it was a very special event.
March produced an early spring with the usual spectacular display of buds, blooms and greenery. Only this year, everything was between 2-3 weeks early!
Our very good friends from Miami, Bonnie and Tom Hutton, made a surprise visit to celebrate my birthday in April. It made a special day even more special. We did a short road trip to the town of Black Mountain only to find it mostly closed, since it was Sunday, windy and cold! I guess we weren't cut out to be tour guides…
We made a whirlwind trip to Ft. Myers Beach, FL for John's 50th high school reunion at the end of April. It was fun meeting some of John's classmates and swimming team mates even if it was a little bittersweet for John – all the memories of sun, fun and teenage angst (heavy sigh). We got to see family in Gainesville – John's brother Chip, his sister-in-law Nancy and their sons, Jason and John and their wives and kids, on the return trip home when we stayed there for the night. It was a fun get-together, if brief, and the kids were great to see and watch.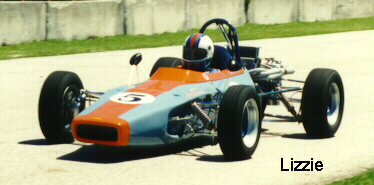 We finally sold my beautiful little racecar, Lizzie, the 1970 Lola T-200. She (Lizzie) had been languishing in a trailer at a friend's home in south Florida since we moved here – it was no way to treat a lady. Hopefully, she's passing the big guys on the inside and taking the checker somewhere in the Midwest by now…
In September we attended our 5th Mountain Song Festival at the Brevard Music Center – so much talent and Steve Martin showed up to play banjo with the Steep Canyon Rangers again. We got introduced to a new group, Della Mae, of 5 young women who can really play! Two of them are still students at Berkelee in Boston. Check them out!
Another music venue, 185 King Street opened in the fall offering frequent local artists and visiting acts of some note. It is currently a "members only" club but it appears that this may well become the hotbed of local talent so we are intending on becoming members once we get more information from the owner.
Our county library had a fall concert series at the library amphitheater. More great music and it was all free! The concerts were held on Friday evenings at a small amphitheater beside the library and lasted for about an hour and a half or more. The weather cooperated every Friday and provided the perfect backdrop for intimate, live performances – just perfect fall entertainment.
John was truly thrilled when Waffle House opened here in October (go figure) and I'm sure it will become one of our favorite places for breakfast. (Well, maybe one of HIS favorites…)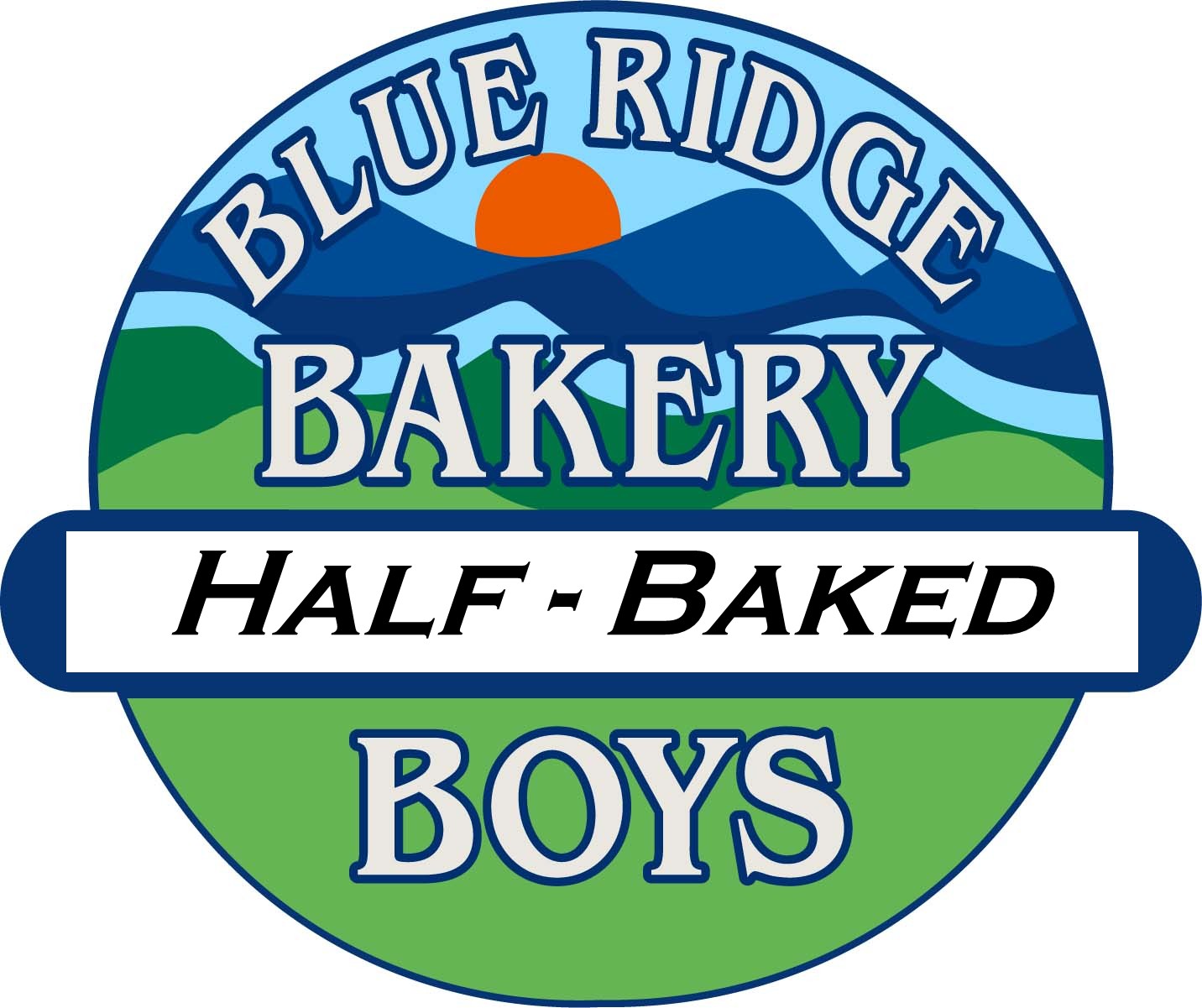 November saw the release (finally!) of the much-anticipated Blue Ridge Bakery Boys band CD. John plays guitars, autoharp, banjo, octave mandolin, harmonicas and sings on it and spent countless hours on the arranging, recording and mixing of the music, not to mention the artwork and CD cover production. John is also playing in two other bands: Celtic Conspiracy (the title says it all) and WhoDat? (old time music) and they play at a variety of events around town. I may not know where he is but I know what he's doing!!!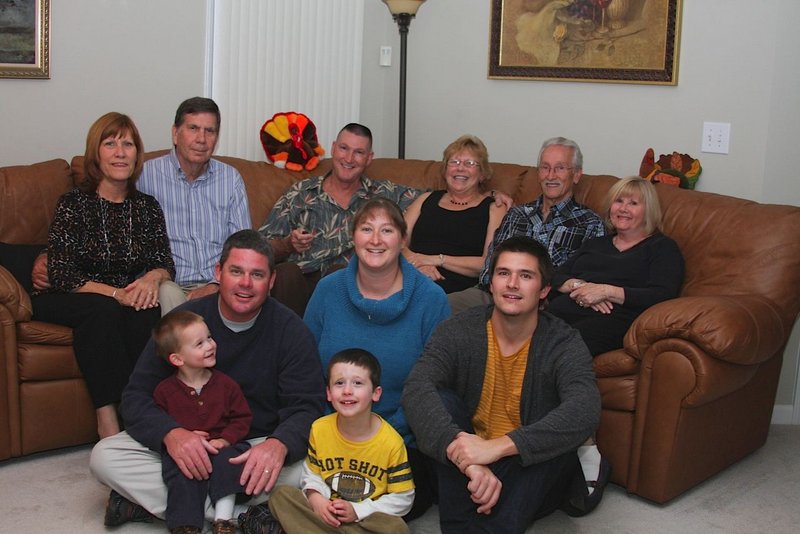 We made our usual trek to Monroe, GA for Thanksgiving with our very good, long-time friends, Sheila and Charlie Rhodes, their extended family and our Miami friends, the Huttons. It's always a fun, joyful time with too much great food and marathon Mexican Train games. This year was the 23rd year for all of us getting together and Sheila, Bonnie and I were getting together for about 8 years before the "group" was formed. This is the only "tradition" that we celebrate and we look forward to it all year. Sheila always goes all out decorating and planning and Charlie stays busy with the seasonal decorations – both inside and out. The Wednesday is spent with the wives cooking and slaving over the hot ovens while the "boys" celebrate their traditional road-trip at luncheon at Hooters some other establishment catering to the needs of men of a certain age…
In October, I went with two girlfriends, Poo Cabe and Di Carter to Charleston and Folly Beach, SC. We stayed at a beautiful condo on the beach and had a great, fun-filled trip. I've really missed the ocean and palm trees…
We have another brewery, Oskar Blues, planning a grand opening here on New Years Eve. Our local bowling alley was closed in the Spring but the building was recently bought by a younger couple with roots in this area and just reopened as – a bowling alley and seems to be doing great business. Shades of the Circle Game…
I continue to take piano lessons (except for an extended holiday break) and have no plans for a Carnegie Hall (or anywhere else!) concert. John continues to play music and maintain the websites for the various groups (see above) and ourselves (where you this newsletter with pictures!!!).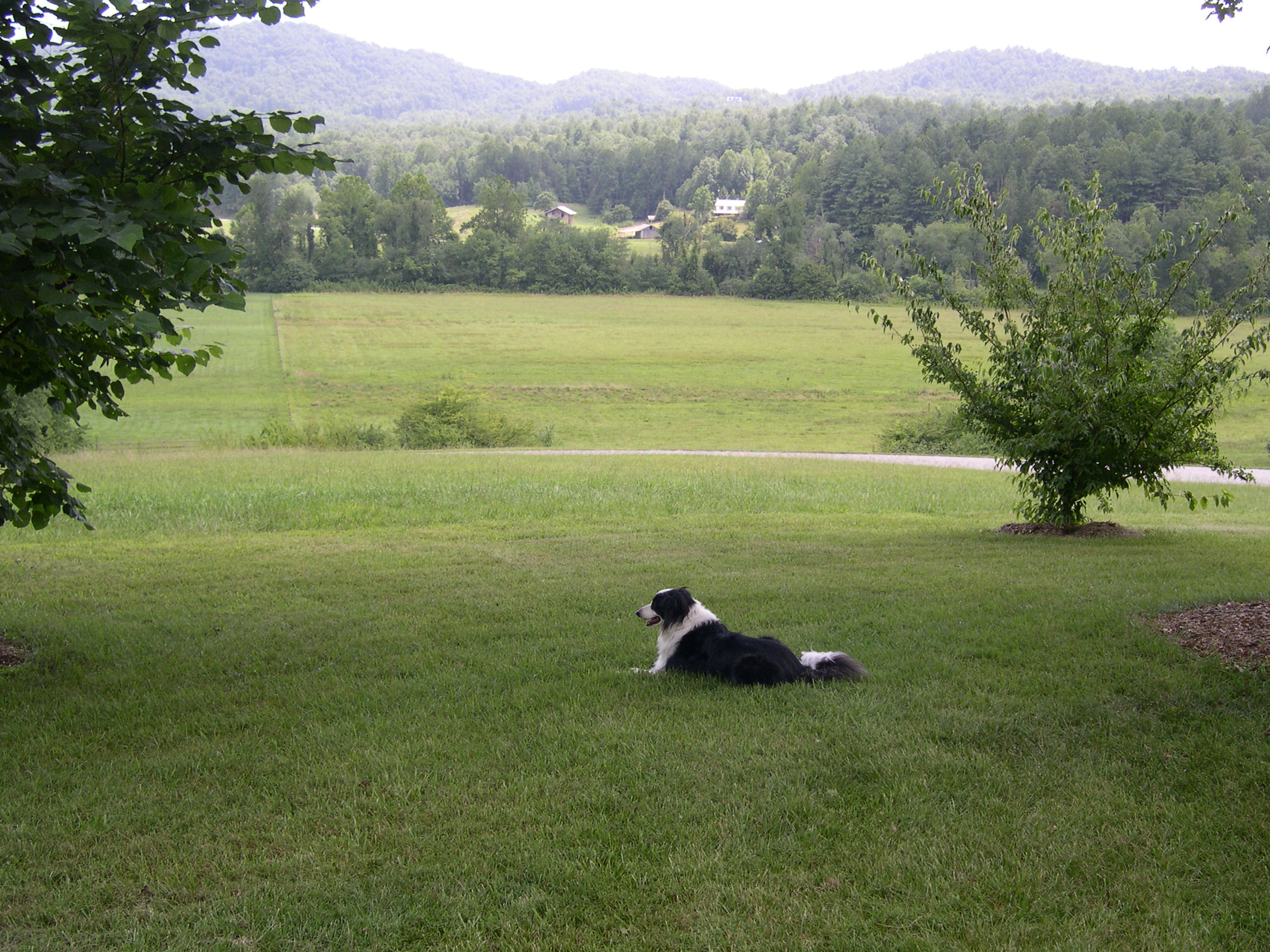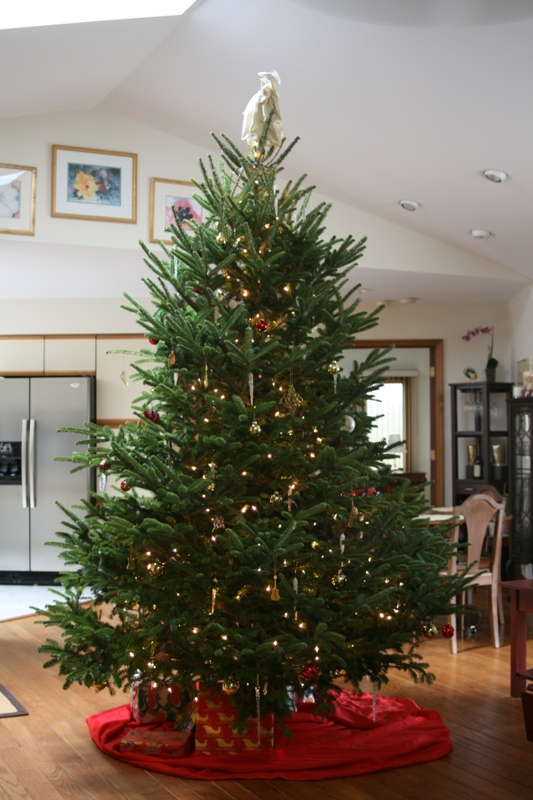 Well, this is way longer than anything I had intended to write so I'll bring this to a close saying that both John and I are enjoying good health and are looking forward to going on a 3-day, music-based cruise to Stirrup Cay in February of 2013 – it will be my first cruise ever!
However you celebrate this time of year, we wish you love, laughter, joy and peace both now and in the coming year. Take care of one another!
Sincerely,
Rocky, John and our faithful, furry friend, Strider
---

Page created by: nobozos@citcom.net
Changes last made on: Sunday January 25,2013 at 10:48am