SCCA VINTAGE RACING WEB PAGE
Florida Regions, SCCA
---
Welcome to the Florida Regions' Vintage Racing Web Page. Although primarily designed for solely for the Vintage Race Group, other information of note relating to SCCA activities may be found linked to this page. Pages related to Vintage Racing are as follows:

---
Other items will be added to the above list as they become available. This page will act as a "hot list" of new issues arrising and new occurances which affect the SCCA Vintage Race Community. So check in often for updates. By the way, do you realize that we are now in our 30th year of the Vintage Race Program in Florida Region???? Hardly seems possible, does it? Some of us are still out there flogging our same cars (still off line...) and, hopefully, enjoying just as much as we did when we first started back in 1978... Happy 30th Anniversary to us!!!!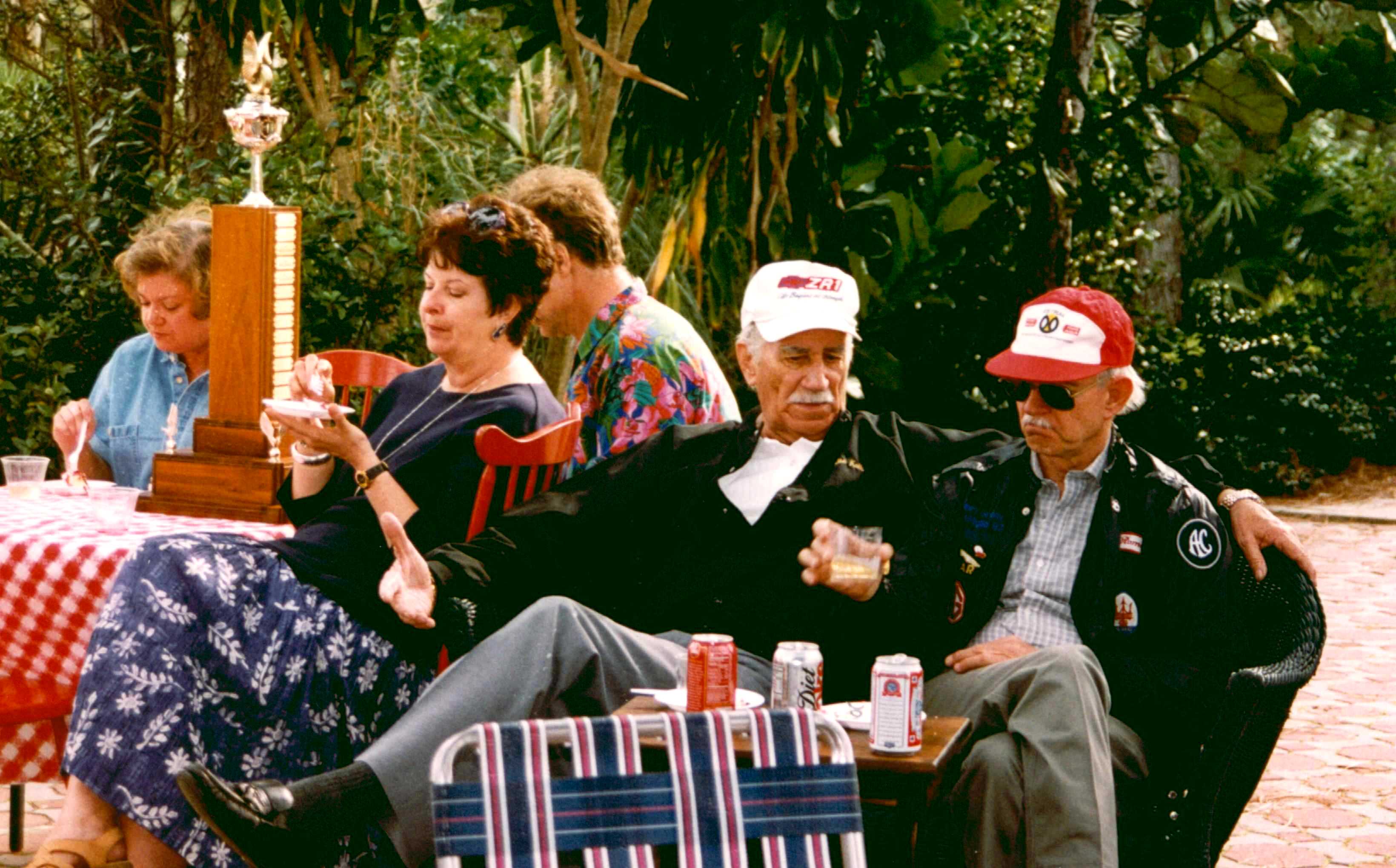 The photograph above was taken at our 1997/98 Vintage BBQ held at Rich and Mahala Ernst's home near Moroso Motorsports Park in WPB, Florida. The occasion was Vintage Races as park of the "Longest Night" 24-hour SCCA enduro for IT cars, etc. and the presentation of the 1997 "Spirit of Vintage Competition" Award (SOVC in the discussion that follows). Basically, it was a good excuse to get together with other car people and have a party! Most entered the Vintage races but some came just for the party. Anyway, the picture above is a true Vintage "bench racing" picture and features (left to right) Susan Gabel (1997 SOVC recipient), Sandy Jackson (Inaugural, 1993 SOVC recipient), Mike Jackson (partly obsured, 1996 SOVC recipient), Charlie Kolb and Henry Grady. Charlie and Henry are swapping lies and discussing the "good old days" which they were instrumental in making memorable! Charlie is well known in racing circles and appears, in reference, in Mark Donahue's book "The Unfair Advantage" beginning on page 9 as the previous year's FJ Champion - that should tell you something. Henry was involved with Beach (FV) in the mid-late 50's when they decided to build an american racing car (using a Saab engine) which they named using the first few letters of each of their last names - it was called the Begra and enjoyed some success of note in the H Modified class. We enjoy all these members of our racing community both on-track and off! Other photos from this event follow.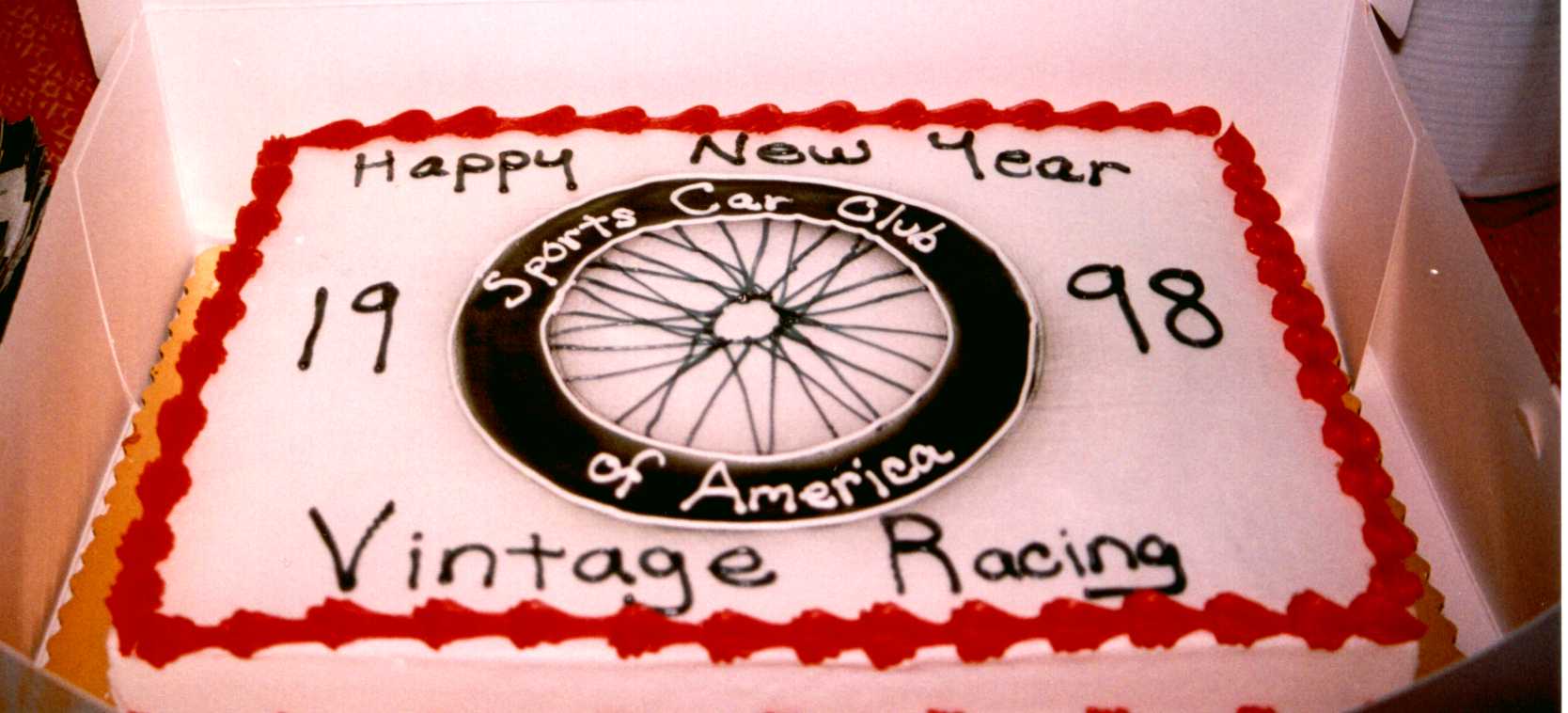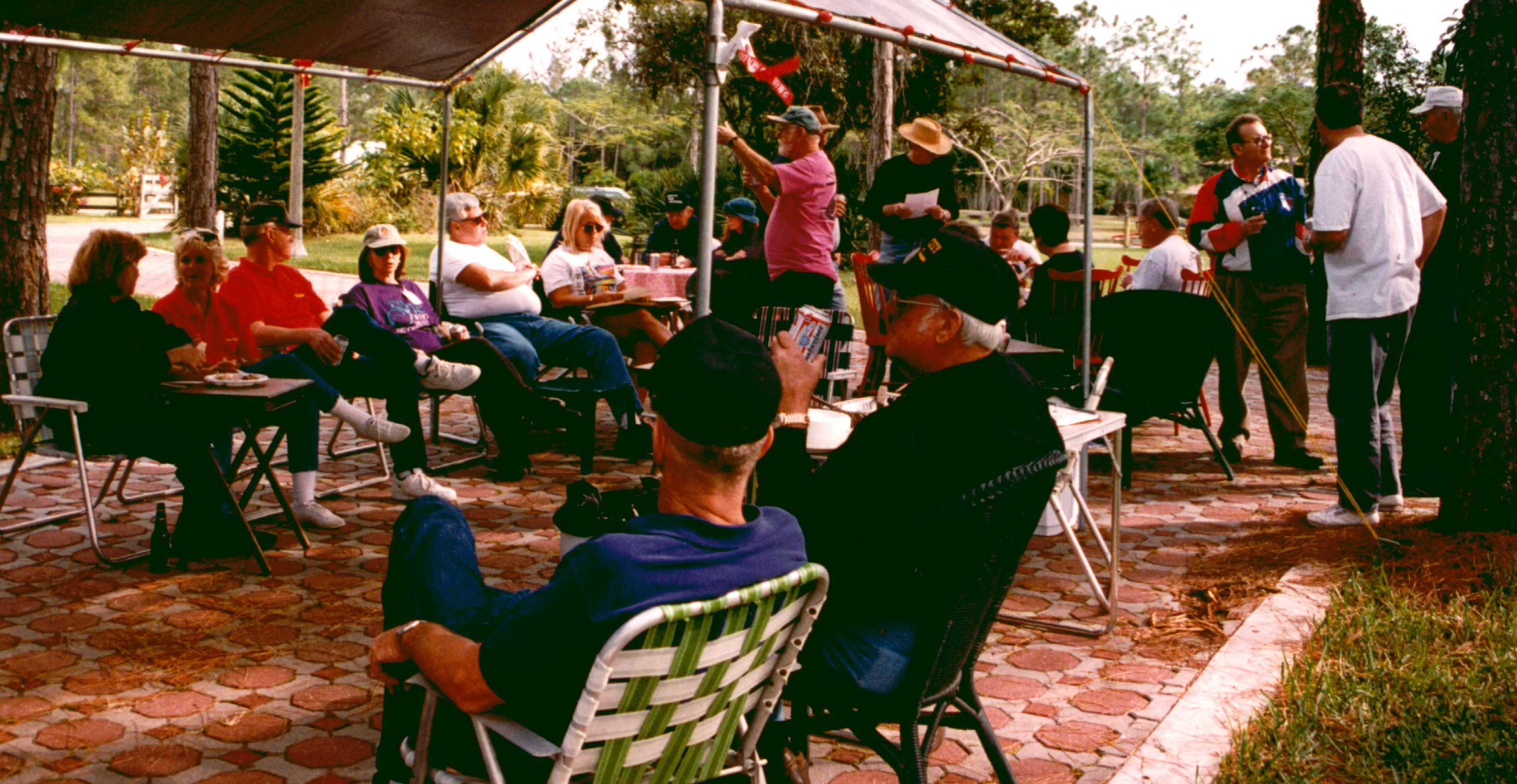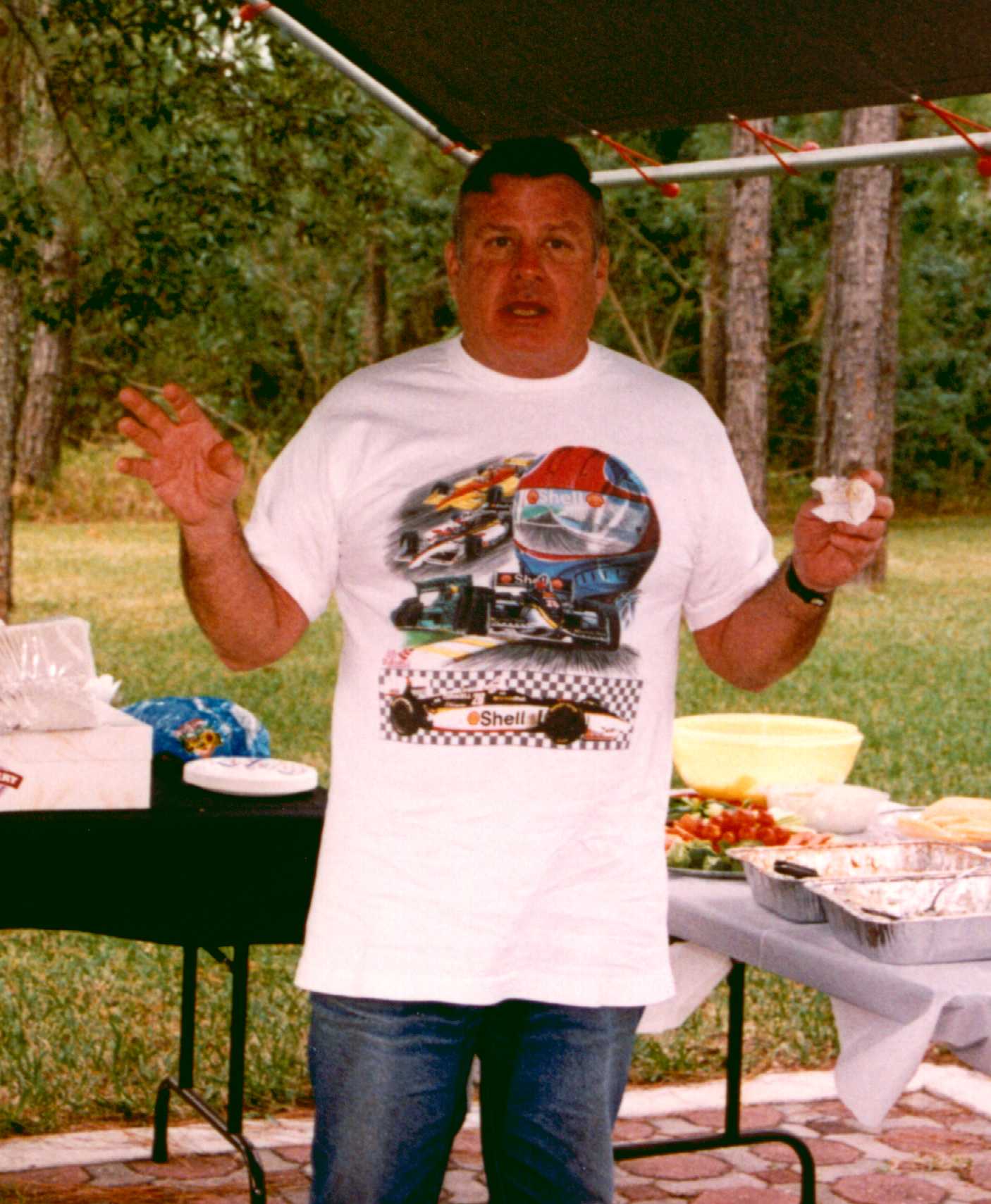 ---
Feel free to send mail or contact me by other means with any questions and/or comments. *8o)
---

Sent comments to: no_bozos@bellsouth.net
Changes last made on: Monday, February 18, 2008 at 6:44am