The Fender Guitars - 1963 Bass VI Sunburst
---

---
The Other Fenders - 1963 3-Tone Sunburst Bass VI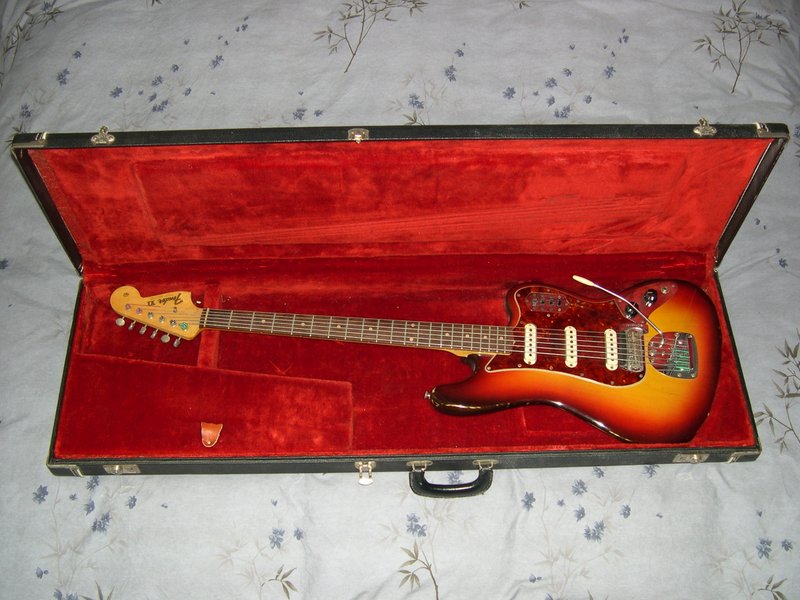 Bought as an investment instrument, it has acheived its purpose and provided some great "baritone guitar" sounds to some of my work tapes. This is the instrument type used so effectively by Ry Cooder in many of his early, slide-oriented recordings. I could never figure out how he got such sustain and resonance until I read in a Guitar Player interview that he used a Bass VI almost exclusively for slide. So now I know - here are the pictures!
The black Fender tolex hardshell case also appears to be the original case.
Price: Sorry, not for sale at this time...
---
*8o)

---

Send comments to: nobozos@citcom.net


Changes last made on: Saturday, March 28, 2009 at 10:20pm