2000 SPIRIT OF VINTAGE COMPETITION AWARD
Beau Gabel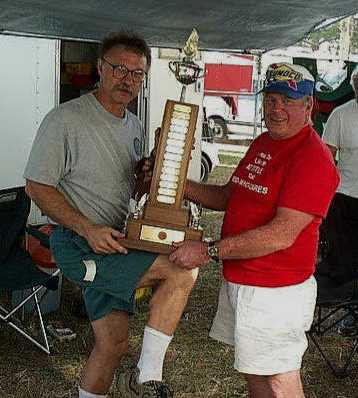 ---
Each year the participating body of the Florida Region SCCA Vintage Program votes for the individual who, in their opinion, most exemplifies the true spirit of Vintage Competition. This individual may be a driver, crew member or anyone associated with the SCCA Vintage Program that has personified the Vintage Spirit in conduct and actions. This award may only be received once by any single person so it is, perhaps, the most prestigious award the Vintage Program can bestow on an individual; it is the one I treasure most. The picture above is of Beau (right) receiving the award from previous recipient Mike Jackson (left, showing off his legs) who did the presentation honors in my absence.

This year I am proud to announce that another excellent choice has been made in the selection of Beau Gabel (on the right in the picture above) as the year 2000 award recipient. Beau has been an active participant of the Vintage Program since the inception of the "modern era" which begain in 1987 and a regular SCCA Solo and Club Racing competitor for many years before that. He races a variety of cars including a Turner, a Mini-Cooper and a Formula V and can almost always be found around or under one of them in the paddock (notice that I did not say fixing or repairing...). Beau is a technical inspector for the Central Florida Region and has served several stints and the Vintage Race Coordinator for that region as well. Between his duties and his cars, he is one busy man on race weekends. But this never deters him from pitching in and lending a helping hand to a racer in need; several of us have benefited from his assistance in our times of need and we all have benefited from his humor and company. We are proud and glad to call him one of our own and hope he accepts the year 2000 award as our token of appreciation. Thanks, Beau, for bringing to our Vintage Program the true spirit in which it is based. Our congratulations and heart-felt thanks!

More pictures from the awards presentation are below...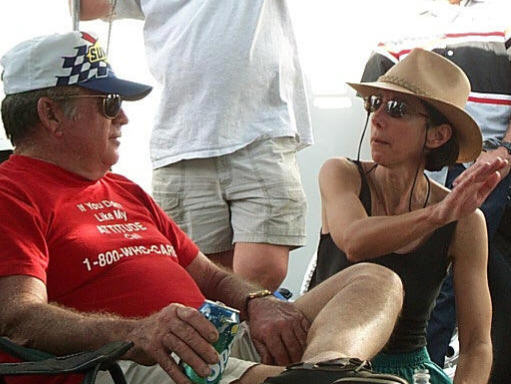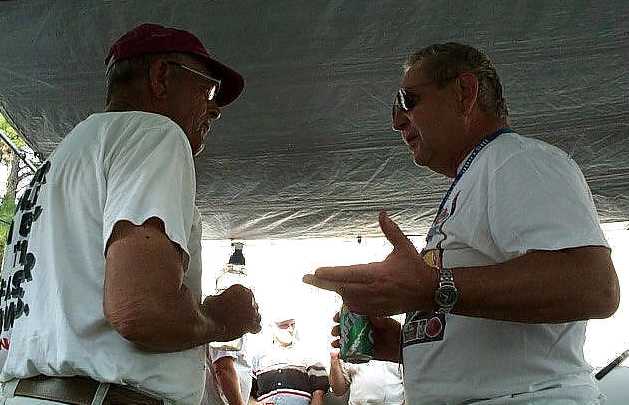 Hope you come and join us at the track sometime soon - come join the fun!
*8o)
---
This page accessed
times.
Sent comments to: no_bozos@bellsouth.net
Changes last made on: Saturday, March 3, 2001 at 14:30pm